Duncan McDonald: Flathead Indian Reservation Leader and Cultural Broker, 1849-1937 (Paperback)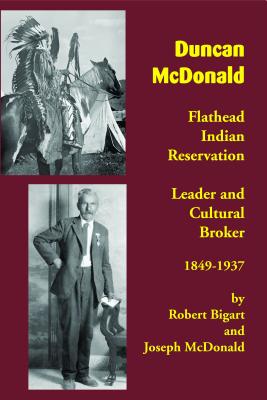 $16.95

Usually Ships in 1-5 Days
Description
---
Duncan McDonald (1849–1937) led a remarkable life as an entrepreneur, tribal leader, historian, and cultural broker on the Flathead Indian Reservation in western Montana. The mixed-blood son of a Hudson's Bay Company fur trader and a Nez Perce Indian woman, Duncan accompanied the Pend d'Oreille Indians on a buffalo hunt and horse-stealing expedition to the Montana plains during the early 1870s. During the late nineteenth century he was put in charge of Fort Connah, the Hudson's Bay Company post on the Flathead Indian Reservation, and worked as an independent trader across the northern Rocky Mountains.


Duncan established a hotel and restaurant, among other businesses, on the Flathead Reservation. In 1878 and 1879 he wrote a history of the 1877 Nez Perce Indian War, which was published in a Deer Lodge, Montana, newspaper. Long a thorn in the side of Flathead Indian agents, Duncan was chairman of the Flathead Business Committee between 1909 and 1924 and for many years represented the interests and views of tribal members to the Montana white community.
About the Author
---
Robert Bigart is librarian emeritus of Salish Kootenai College in Pablo, Montana. He has researched and written on Flathead Indian Reservation history since the 1970s. Joseph McDonald is president emeritus of Salish Kootenai College in Pablo, Montana, and the grandnephew of Duncan McDonald.