Strange Bedfellows: The Surprising Connection Between Sex, Evolution and Monogamy (Hardcover)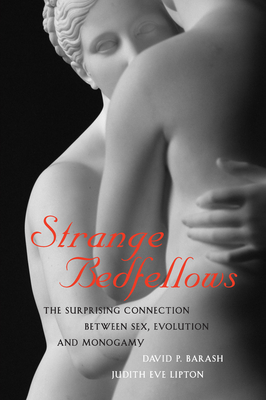 $25.00

Usually Ships in 1-5 Days
Description
---
In The Myth of Monogamy, husband and wife David P. Barash (an evolutionary biologist) and Judith Eve Lipton (a psychiatrist), stunned the public by showing how rare monogamy is in nature. Now, in Strange Bedfellows, they look at the other side of the coin: how biology actually promotes monogamy in some species and how these lessons apply to human beings.
An accessible work of science that is relevant to our intimate daily life, Strange Bedfellows will reassure some people, surprise others, and engage everyone.
David P. Barash and Judith Eve Lipton have co-authored six books, including The Myth of Monogamy and Making Sense of Sex.
About the Author
---
David Barash, professor of psychology at the University of Washington, is the author of over 20 books (among them Natural Selections, The Myth of Monogamy and Madame Bovary's Ovaries) and over 200 articles. One of the earliest proponents of sociobiology in the 1970s, now know as evolutionary psychology or evolutionary biology, he remains among its most articulate popularizers. Judith E Lipton earned her MD from the University of North Carolina at Chapel Hill. She met David Barash in 1975, in Seattle, Washington, and they were married in 1977. Her collaboration with Dr. Barash led to a shift in focus, to evolutionary psychiatry. Together they have published 6 books including The Myth of Monogamy and Gender Gap.