The Flower Shop: Charm, Grace, Beauty & Tenderness in a Commercial Context (Paperback)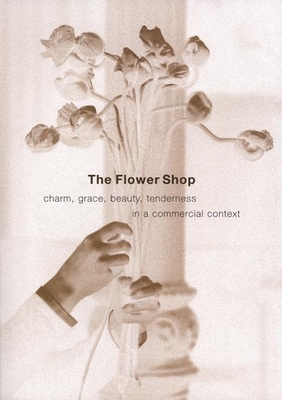 $19.95

Usually Ships in 1-5 Days
Description
---
If beauty is defined as a quality encompassing both extraordinary sensoriality and exemplary human behavior, then possibly the most beautiful flower shop in the world is located in Vienna's low-key but hip 4th District. Blumenkraft (literally, "Flower Power") is a place of inspiration, refuge, and virtue that will inform and enlighten anyone involved in design and modern commerce. Mixing analysis, anecdote, and observation, Leonard Koren once again reveals the key principles of practical wisdom at work in the world. His concise and lucid text is illustrated by his own photographs.
Trained as an artist and architect, Leonard Koren is author of Arranging Things and the best-selling Wabi-Sabi. He lives in San Francisco.
About the Author
---
Leonard Koren, who was trained as an artist and architect, writes books about design and aesthetics. Among his most popular books are WABI SABI: For Artists, Design, Poets & Philosophers and Arranging Things: A Rhetoric of Object Placement.