Cloud-Assisted Evacuation for Disaster Management (Paperback)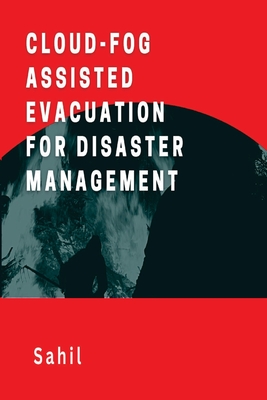 $35.00
Email or call for price
Description
---
In 21st century, the development scenario of communities worldwide has been marked
by its economic growth, social stability, and technological advancement. Moreover,
in this age of information, the collection, storage, transmission and use of information
has further strengthened the development and sustainability of the communities.
In this direction, the incorporation of Information and Communication Technologies
(ICT) in different aspects of human life focuses on improving the quality of life and
strengthening the human capabilities for facing various challenges. The advent of ICT
in various fields has influenced the innovation to an unimaginable extent and provided
various smart solutions to deal with the existing challenges viz. healthcare, agriculture
, transportation, education, urbanization, etc.
This dimension of disaster management system design is called ICT-based disaster management 6].
The disasters have significantly impacted societies and economies worldwide, and it
can be well illustrated through the figures related to the occurrences, casualties, and
economic losses caused due to disasters in the past (as shown in Fig. 1.1). The analysis
of Emergency Events Database (EM-DAT) 7] has depicted a total of 8223 natural
disasters worldwide during the period 1997-2017. The presented statistics show how
disasters have affected both the life and habitats on this planet, and it was mainly
due to the lack of the communities' abilities to handle the disaster-associated threats
and challenges. However, with the course of time, these surging grave consequences
of disasters viz. demographic, environmental, and socio-economic disruptions, and
the innovative penetration of ICT in various fields, have shifted the focus of various
communities and nations towards the exploration of ICT-based disaster managementrelated
solutions.
Because of this, many initiatives at the world level viz. ICT for Disaster Management in Philippines, AMS Emergency Telecommunications, Bhutan: Hydromet Services and Disaster Resilience Regional Project, and Fintech Innovation for Disaster Relief, have been initiated. This transition at the global level has drawn an enormous interest of the different research communities
from various corners of the world, paving the way for the communities to include ICT-based smart solutions to handle
the disruptive effects of disasters. The employment of ICT-based smart solutions enables the minimization of disruptions, human and socio-economic losses, and various other issues that emerge due to communities' vulnerability to disasters in more
structured and systematic ways using a common operating picture. This dimension of disaster management system design is called ICT-based disaster management.
The innovations in the domain of ICT have led to the development of cutting edge technologies and evolved a new computing model, where data is perceived from the physical spaces and analyzed at the cyber spaces for providing insightful data analytics
in the form of information services to the concerned stakeholders. In this regard, he paradigms of cloud computing and Internet of Things (IoT) prototype of wireless sensor network have become the forefront technologies in facilitating this computing
environment. The advancements in sensor technology and wireless communication and their assimilation in the IoT has promoted the wide-scale deployment of smart things and mobile devices in various domains.