Yellow Umbrella [With CD] (Hardcover)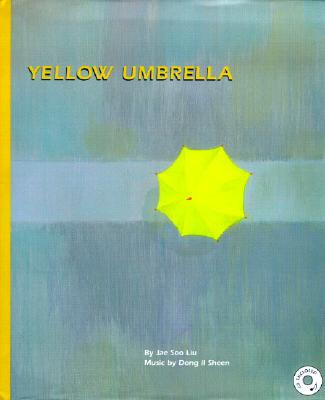 $19.99
Email or call for price
Description
---
The perfect book for a rainy day (obviously) but also for an art lesson, a lazy afternoon, or a quiet classroom, Yellow Umbrella tells the wordless story of one umbrella's morning journey. Accompanied by a CD of original and evocative piano music, this is a book meant to be enjoyed by all people, connecting us through music and art and transcending language and cultural barriers. Readers, "lookers" and listeners of all ages will love this slice of a rainy day.
The illustrator, on creating Yellow Umbrella: "On a rainy day, some 15 years ago when I was a teacher at a middle school, I watched some students come to school carrying their umbrellas. While watching them, I realized that their physical differences disappeared. What remained were the visual images of the harmonized colors and the movements of the umbrellas. It seemed to me that these children were claiming that they were all equal in spite of their physical differences. That is exactly what I wanted to tell in my book."
From the Composer: "The first two measures of the main theme in Yellow Umbrella are composed of only three basic sounds, do-re-mi. And these develop into the full eight measures of the main theme. Then this theme takes on variations like conventional western music but with more freedom, enough to fully express images. I hope that whoever becomes familiar with this book will be able to imagine what the hero/heroine of Yellow Umbrella looks like while listening to the accompanying music, absorbed in the lyrical atmosphere created by images and tunes in the book."