The Trials of Portnoy: How Penguin Brought Down Australia's Censorship System (Paperback)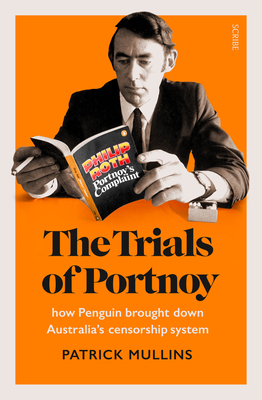 $20.00

Usually Ships in 1-5 Days
Description
---
Fifty years after the event, here is the first full account of an audacious publishing decision that--with the help of booksellers and readers around the country--forced the end of literary censorship in Australia.
For more than seventy years, a succession of politicians, judges, and government officials in Australia worked in the shadows to enforce one of the most pervasive and conservative regimes of censorship in the world. The goal was simple: to keep Australia free of the moral contamination of impure literature. Under the censorship regime, books that might damage the morals of the Australian public were banned, seized, and burned; bookstores were raided; publishers were fined; and writers were charged and even jailed. But in the 1970s, that all changed.
In 1970, in great secrecy and at considerable risk, Penguin Books Australia resolved to publish Portnoy's Complaint--Philip Roth's frank, funny, and profane bestseller about a boy hung up about his mother and his penis. In doing so, Penguin spurred a direct confrontation with the censorship authorities, which culminated in criminal charges, police raids, and an unprecedented series of court trials across the country.
Sweeping from the cabinet room to the courtroom, The Trials of Portnoy draws on archival records and new interviews to show how Penguin and a band of writers, booksellers, academics, and lawyers determinedly sought for Australians the freedom to read what they wished--and how, in defeating the forces arrayed before them, they reshaped Australian literature and culture forever.