The Compassion of Captain Cook (Paperback)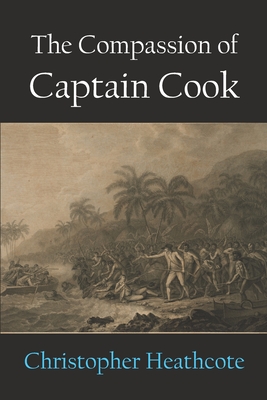 $24.95

Usually Ships in 1-5 Days
Description
---
New Zealand 1773. A week before Christmas. A rowboat carrying ten sailors disappears. Next day butchered bodies are found on a beach. All have been killed by Maori warriors. Captain Cook will not retaliate. Warning his crew against vengeance, Cook assures local Maoris his expedition has come in peace. When the Chief who lead the attack later appears, Cook meets with him and takes no action.
James Cook is now the subject of heated argument. Serious claims circulate about his motives in exploring the Pacific, his relation to colonisation, especially his conduct toward natives.
This evidence-based book cuts through a crust of rhetoric and misinformation, investigating afresh Cook's behaviour among indigenous peoples.
It reveals the Royal Society's orders on dealing with natives, how Cook put them into practice, how he punished sailors who mistreated indigenes. It traces the actions of a humane man, who saw how native communities suffered through contact with Europeans, and was anxious for the future of peoples he befriended.
Pointing to how Cook's expeditions were science-focussed, not efforts at a British land-grab, the book exposes as a fiction certain popular tales, and visually unpacks key pictures by John Webber, the illustrator who recorded for perpetuity events on Cook's historic final voyage.
This book will challenge what you thought you knew about Captain Cook.
Tell me what the Natives of the whole extent of America have gained by the commerce they have had with Europeans? - James Cook
Christopher Heathcote, author of Drysdale: Defining the Modern Australian Landscape, writes books on historic works of art which illuminate shifting Australian values. He lives on the original track to Victoria's first gold field.