What Are We Fighting For?: A peaceful pathway for separating couples (Paperback)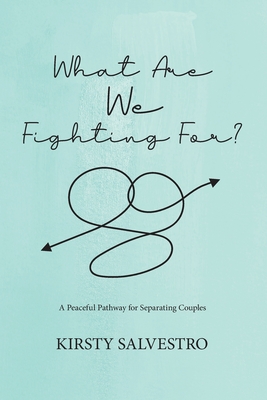 $22.95

Usually Ships in 1-5 Days
Description
---
What are we Fighting for?
Our Happiness. The happiness of our Children. Pride and Respect. Peace.
Have you or someone you love just separated? Are you looking for a calm and peaceful way forward? Do you want to avoid the fighting, the anger and hurt, the stress and anxiety, not to mention the legal costs?
Well, now there really is a peaceful pathway ahead for couples - they just need to know how to find it.
Packed with advice, case studies, worksheets and a step-by-step guide, What are we Fighting for? will take couples along a calm and peaceful pathway, leaving them feeling grateful as to how they have treated each other and very proud of the solution that they have reached together.
The peaceful pathway is quite simple:
Stay calm: Realign yourself and your values. Map out your new pathway.
Prepare: Do your research. Create your team. Complete action lists and consider your needs and interests.
Gather: Collect all the information, documents and any advice you need.
Explore: Investigate, fully understand and review your needs. Do a regular reality test to make sure you are still on the pathway.
Negotiate: Create the right atmosphere. Know what you need to discuss. Negotiate. Find ways through your obstacles.
Resolve: Finalise your agreement. Test your solution. Write it up.
By following this guide and drawing on human strengths, morals and values, kindness, forgiveness and understanding, couples can truly follow a peaceful path after separation and achieve a positive outcome.