Understanding Prepositions: With preposition selector (Paperback)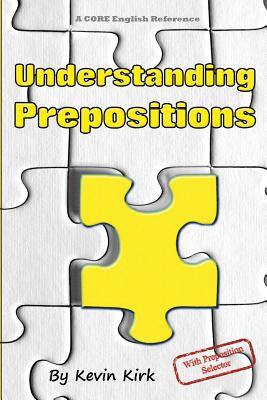 $19.95

Usually Ships in 1-5 Days
Description
---
The use of prepositions can appear to be complicated; particularly when it comes to the choice of the right preposition to use to suite the sentence context and the position of the preposition in the sentence. These are just two of the questions that are answered in this comprehensive reference book.
This is not a grammar book, where you have to work your way linearly through the text to find the answer you want, but it is a true reference book, somewhat like a dictionary but with far more information. So, if you want to know what, where and how to use a particular preposition in your work (and the chances are that you will because they are so important in English) then you simply need to look it up.
Every preposition in English is covered in detail: each having a minimum of one page of explanations and definitions; together with numerous sample sentences.
Compound prepositions are also covered, something that is not explored in most grammar books, together with explanations/definitions and sample sentences. The uses of prepositions with pronouns, adjectives and nouns are all fully covered; as well as how they are used with noun clauses - with sample sentences featuring all of the common prepositions each with a suitable noun clause.
The book also includes their use in phrasal verbs (such as to allow intransitive verbs to be used in the passive voice), how phrasal verbs are created and where and when they are used..
Finally there is a comprehensive preposition selector at the end of the book where you can choose what you want to say and it will show you what preposition to use and how to use it.
The book is based around CORE methodology, a system that was derived from research undertaken over 8 years at a leading Asian university, which was designed to make English easier to learn. One feature of the methodology (which is explained in full in the introduction) is the use of correct pronunciation and so carefully designed pronunciation exercises are provided, highlighting the use of the IPA alphabet, together with the pronunciation of every preposition. These can also be used for public speaking warm ups.