The Instant Pot Ace Blender Cookbook: + 100 Recipes for Smoothies, Soups, Sauces, Infused Cocktails, and More. (Paperback)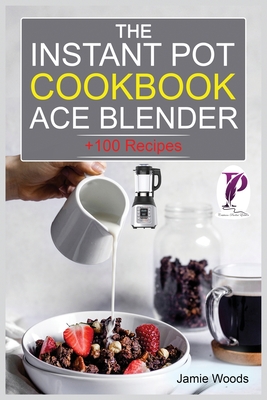 $35.99

Usually Ships in 1-5 Days
Description
---
★ This cookbook will take your kitchen skills to a whole new level. You will cook better, tastier, and faster meals for yourself and your family. ★
The Complete Instant Pot Ace Blender Cookbook will change your life. This quick & easy to use guide will show you how to make the most of all the nutrients that natural foods have to offer in delicious smoothies, juices, nut milk, spices, homemade creams and butter, and much more.
With a little instruction, you'll be making healthy smoothies for breakfast. When dinner comes rolling around, you'll know how to make every kind of sauce imaginable, for topping pasta, meats, potatoes, vegetables, and more. Time for dessert? You can't mix up a faster mousse, or a faster blend of ice-cream ingredients, in any other kind of machine.
Here's what you'll find in this cookbook:
- What is the Instant Pot Ace Blender?
- How Does It Work?
- Tips for Successful and Convenient Food Preparation
- more than 100 simple, delicious, easy-to-prepare recipes for the blender: Beverages & Smoothies, Soups, Dips, Milks, Pureed Food, Snack, and Desserts.
Whatever your health goals, daily routine, or fitness regimen, this The Instant Pot Ace Blender Cookbook presents perfect meals for every occasion.
Buy it NOW and enjoy your mouth-watering dishes ✓