Coffee Tasting Journal: Tasting Book, Log and Rate Coffee Varieties and Roasts Notebook Gift for Coffee Drinkers (Large Print / Paperback)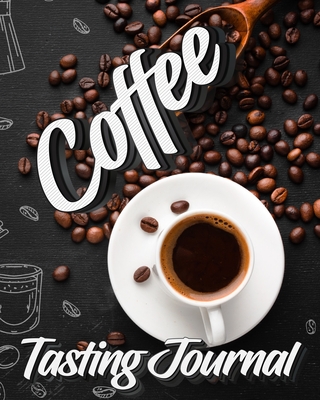 $12.90

Usually Ships in 1-5 Days
Description
---
This Coffee Tasting Journal is the perfect notebook for documenting your coffee tasting journey. This tasting tracker will help you record coffee name, brand, coffee shop location, roasting, brewing method, and more. Plenty of space to write down brew methods, roast varieties, flavors, and overall rating. The ultimate logbook for the coffee lovers.
Features:
Drink Name, Brand- record coffee name and brand nameDate- record the date you tasted the coffeeShop Name, Location- record the shop name and location where the purchase was madeBean Type and Origin- list types of beans (Arabica, Liberica, Robusta) and originBrew Method- checklist for brew method (expresso, pour-over, drip, etc.)Roast- checklist for type of roast (blonde, medium, expresso)Coffee Original Name, Roaster, Roasting Date- fill in roasting informationFlavors- use checklist for flavor typesFlavor Add-Ins- space to write any additional ingredientsNotes- space to jot down any additional informationRating- rate coffee from 1-10Drink Again? Would you drink this coffee again? Check: yes or no
Details:
Size: 8" x10"Pages: 120PaperbackGlossy finish
Makes a great gift for the coffee connoisseur and homebrewers. Perfect gift for the casual coffee drinker or seasoned coffee fanatic.