Change Your Mind and Habits: Reach Your Potential Through Critical Thinking, Charisma, and the Law of Attraction. Even if You've Never Trained Befo (Hardcover)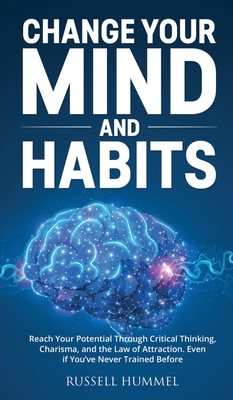 $34.99

Usually Ships in 1-5 Days
Description
---
Your mind and habits determine the life you have and the life you will have.
I have spent my life a slave to my habits while making the most of my mind. When I stopped complaining I decided to get busy and here I was searching and finding solutions.
I made hundreds of mistakes, spent money on books, courses, consultations. In the end, I kept only what had worked.
I focused not only on what was functional but also on what allowed me to make improvements with minimal time and effort.
In this book, you'll learn how to:
Challenge your mind and change your thoughts
Develop your charisma to facilitate the improvement process
Become aware of your thoughts
Use the Law of Attraction
Transform your habits
Replace bad habits with new good habits
Maintain what you have created
Create your happiness
Use critical thinking to your advantage
Give yourself what you deserve
Find your purpose in life so you can achieve happiness
Relax and rejuvenate for a happy life
Even if your life is falling apart and your world is upside down, this book can help you get back on the right track.