The Depression Workbook for Teens: A Guide to Coping and Healing (Paperback)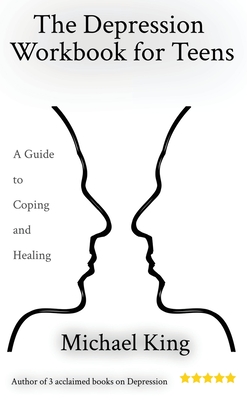 $6.99

Usually Ships in 1-5 Days
Description
---
"A really good summary book on Teenage Depression from Michael King." Suzanne Byrd (author of Women and ADHD)
Mental Health Publishing is proud to present Michael King's book on Teenage Depression. The book is based on Michael's experience of working for the NHS as well as his 16 years experience as a Life Coach, supporting young people with a wide variety of Mental Health challenges achieve the most out of their lives.
This workbook is designed to help teenagers who are struggling with depression. It provides information on how to cope with and heal from depression, as well as tools and exercises to help you on your journey. The book includes tips for managing symptoms, advice for seeking help, and exercises to promote self-care.
This would be a good introductory book to the subject if either yourself, or a loved one/student is suffering with depression.