Submissive training guide for beginner's: The perfect guide to start realize your erotic fantasies with healthy BSDM (Paperback)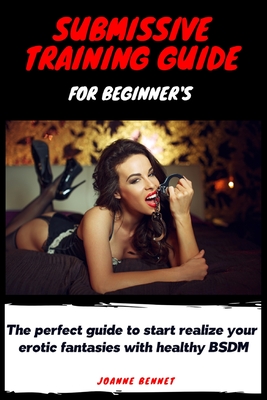 $19.99

Usually Ships in 1-5 Days
Description
---
Are you attracted to the world of BSDM but don't know where to start? Are you looking for a book that guides you step by step?
If you answered YES, this book is for you
Adding BSDM into one's sex life creates very strong emotions.
Spanking, submission, handcuffs, whips and many objects that create strong emotions will be at your side to make you achieve a pleasure never experienced before.
This guide explains to you:
how to start the BSDM
what to do if you are the submissive
what to do if you are the dominator
how to negotiate
how to find your partner
...And Many More ...
Understand that not all BDSM "plays" end up in sex; some don't even involve touching each other.
It is all about reaching orgasmic pleasures through taking control and surrendering (It depends on the role.).
Most people in the BDSM scene do end up having intercourse, but it's not required.
Everything depends on your agreement with your partner or playmate on what you think is acceptable and interesting.
Most of all, it is about consent.
Ready to get started? Click "Buy Now"