Minimalist Home: The Guide to Declutter, Simplify and Refocus Your Cozy Home and Life to Living in Tranquility with Minimalism (Paperback)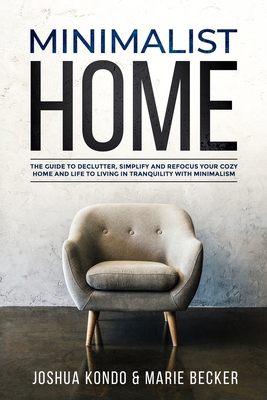 $23.95
Email or call for price
Description
---
* Discounted at $ 23.95 instead of $ 39.95 for a few days with 55% OFF LAST DAYS *
Turn Your Home Into a Place of Peace
Do you feel stressed and overwhelmed by your own home?
Do you keep intending to get rid of some things, but you never seem to get around to it?
Do you feel that your home, head, and life are full of unnecessary clutter and baggage?
Do you feel trapped by the endless cycle of mindless consumerism and constant comparison to others?
If you could honestly answer "yes" to any of the above questions, Minimalist Home is the book for you. Inside, you'll learn everything you need to know about thoroughly making over your home into the minimalist haven of your dreams, from organizing closets to redecorating your lawn.
This no-holds-barred guide tells you how to go through the entire process, from start to finish.
Inside, you'll find:
The secret to involving even the most reluctant children
Why you should stop putting off the task of cleaning out your attic
The exciting benefits of minimalizing your garage and outdoor spaces
How to complete the process, even when your housemate refuses to participate
How to create the tranquil haven of your dreams in your bedroom
How to find lasting inner peace through the process of mental decluttering
...And much more
If all of this sounds like your ideal book, then hop on over and hit now that buy button