Do You Know Your Dogs? Dog lovers' quiz cards: Dog lovers' quiz cards (Cards)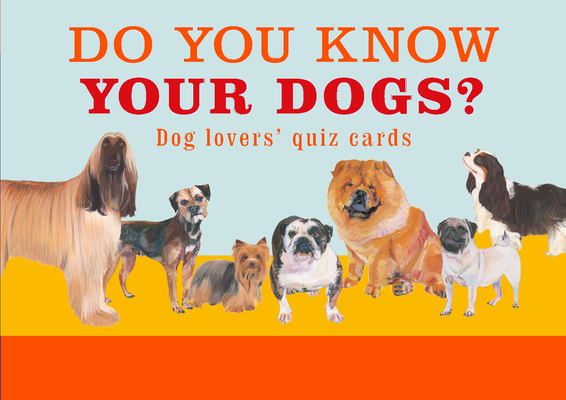 $16.99
Email or call for price
Description
---
Love dogs but wish you knew more about them? Brush up on your canine companions using these quiz cards and you'll be leading the pack in no time. Which is faster, a Whippet or a Greyhound? Where do Border Terriers come from? Fast-paced and easy to play with all the family, be the first to guess the dog breed from its picture, then turn the card over to discover the answer and reveal extra trivia questions. The perfect treat for dog lovers and fans of Dog Bingo.
About the Author
---
Debora Robertson is a writer specialising in all matters domestic: from food, homes and gardens to modern manners, dogs and decluttering.

Polly Horner is an artist living in Rye in East Sussex, UK. She is the illustrator of Dogs: Best in Show, Dog Bingo and Dog Postcards (Laurence King).