Digital Children: A Guide for Adults (Paperback)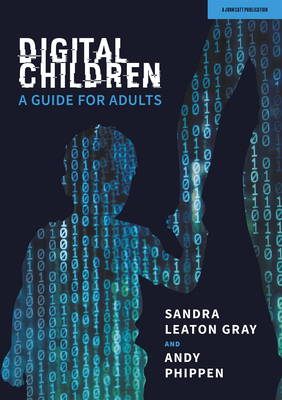 Description
---
The digital world is a place where even the most informed parents and teachers can feel one pace behind children. Bombarded with scare stories about the risks of everyday Internet interactions for young people, those caring for them are frequently left to navigate online minefields more or less on their own. This book is here to help.
Two leading experts on digital childhoods, Dr Sandra Leaton Gray and Professor Andy Phippen, explore the realities of growing up online in the 21st century. They provide an informative and accessible guide to the issues young people face today, based on the latest research and scholarship. They also expose the many ways the child safeguarding industry means well, but often gets things very wrong.
The authors explain the latest research on topics such as biometrics, encryption, cyphertext and sexting, and analyse their relevance to the next generation. They raise a number of key questions about the contemporary lives of young people, including their relationship with digital technologies such as games, social media, surveillance and tracking devices. They also challenge conventional thinking on these issues. Rather than relying on technology, they argue we should instead focus on the quality of relationships between children, their peers, their parents and with adults generally. Then we can build a healthy digital future for society as a whole.
About the Author
---
Dr Sandra Leaton Gray is Associate Professor of Education at the UCL Institute of Education, and her main research interests are in the area of education futures, the future of curriculum, young people's biometrics and the ethical use of artificial intelligence in education. Andy Phippen is a Professor of Digital Rights at the Bournemouth University. He has specialised in the use of digital tech in social contexts and the intersection with legislation for over 15 years, carrying out a large amount of grass roots research on issues such as attitudes toward privacy and data protection, internet safety and contemporary issues such as sexting, peer abuse and the impact of digital technology on well-being.