Acoustic Guitar: Tips and Tricks to Play Acoustic Guitar (Hardcover)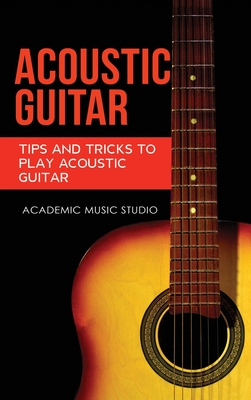 $24.99

Usually Ships in 1-5 Days
Description
---
Many people love the guitar because of the amazing sound it produces, its portability, and the creativity that it inspires. Even people who are older and have never played an instrument may find the guitar a tempting instrument to learn in their retirement years.
In this book, you will learn everything you need to know about learning to play the acoustic guitar. What you'll gain from this book is the opportunity to learn important tips and tricks that will make playing the guitar an easy and exciting journey. You'll soon find that you will possess all the techniques required to master the ability to change chords, strum, and play with ease.
Knowing how to strum and pick is vital to becoming a good guitar player, and in this book, you'll be provided with the methods needed to learn to be proficient. You'll learn various techniques and tips to empower you, including tricks on how to change chords, strum, use a pick, and play guitar harmonics. In addition, you'll learn right-hand techniques, such as palming and damping the strings.
You can learn to sound like a pro in a short period of time. So what are you waiting for? It's time to start making music