Acoustic Guitar: A Quick and Easy Introduction to Acoustic Guitar (Hardcover)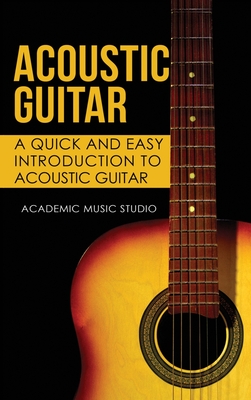 $24.99

Usually Ships in 1-5 Days
Description
---
At some point in our lives, all of us have wanted to learn an instrument. After all, what's not to like about it? You learn a new skill, get more popularity (at least according to every movie ever, ) as well as an ability to perform music pleasantly to our own ears. Furthermore, learning to play an instrument has been linked with an increase in cognitive function, extroversion, and a decrease in stress.
With all of these bonuses, who wouldn't want to play something? Out of all instruments, possibly the most romanticized is the guitar. After all, there's a myriad of movies where the girl falls for the guy that plays the guitar. Because of this, many guys want to learn it. Well, there are other reasons to learn guitar, such as the social perception of guitarists, the fact it's the most used instrument in rock/metal, the extremely fast beats of flamenco, and, above all, the fact it just sounds really, really good.
Have you ever tried learning guitar and found online tutorials to be quite unhelpful? Many of them are made simply to rake in cash, and oftentimes, the person teaching you is an amateur at the guitar themselves. This leads to you either learning the wrong way to play or never improving because you're learning from someone unqualified to teach.

Oftentimes, they start off with playing immediately. In this book, I'll guide you through the theory before delving into playing. I'll teach you how to play off a music sheet, and by the time you're done, you'll be able to pick up a piece of music and know how it is supposed to be played. Naturally, this is altogether very different from how it is to play it. You won't become a master or anything, but you'll understand how the instrument is played, and be able to play some catchy tunes yourself.
If that sounds captivating to you, let's dive right in