The Green Lady (Paperback)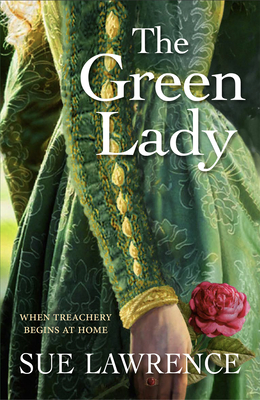 $15.95

Usually Ships in 1-5 Days
Description
---
From the leading lady of Scottish historical mysteries comes her US debut novel: a shocking tale of betrayal and murder in the court of Mary, Queen of Scots.
1567, Scotland: no place for a woman. Mary, Queen of Scots, is forced to abdicate in favor of her infant son. She can rely only on the loyalty of her ladies-in-waiting, chiefly Marie Seton. Meanwhile the political turmoil in the country is mirrored behind the walls of beautiful Fyvie Castle. Lilias's marriage to Marie's nephew, the ruthlessly ambitious Alexander Seton, goes awry after the birth of yet another daughter. He blames her--and contemplates drastic action. To what lengths will a man go to secure a son and heir?
The Green Lady is a shocking tale of intrigue, secrets, treachery, and murder, based on true events, but seen from a different perspective than is found in most history books. Casting a fascinating light on the ruthless nature of power, the story highlights the precarious position of sixteenth-century women, even those in the most privileged of circumstances.
About the Author
---
Sue Lawrence is the award-winning author of absorbing historical page-turners casting fascinating light on the perils and injustice that characterized women's lives in Scotland through centuries past. She is also one of the UK's leading cookery writers and broadcasters and a former section editor of the Sunday Times. She lives in Edinburgh, Scotland.