Poo Knew?: Everything you could ever want to know about poo—and more! (Hardcover)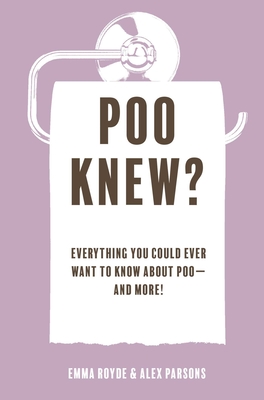 $12.99

Usually Ships in 1-5 Days
Description
---
A plethora of interesting, astonishing, and amusing facts and trivia about poo.

Did you know that blue whales do the biggest poos on the planet? Their daily deposits can reach up to several yards in length and are often pink in color thanks to a diet of shrimp. Or that when a dog needs to go it will align itself with the north-south axis of the Earth's magnetic poles? And did you know that the average person spends around three years on the toilet over the course of a lifetime? With so much time spent "on the job", it's about time you learned something about the process you are going through. Poo Knew? will tell you amazing facts and trivia about your deposits, such as how the average human produces about 2 pounds of the good stuff every single day, or that the longest dump ever recorded was 26 feet, roughly the same height as a two-storey building. After digesting this collection of over 100 fascinating facts, you'll never look at your poo in the same way ever again.
About the Author
---
Alexandra Parsons is a writer and editor, until now of some repute. A long publishing career in respectable subjects such as cookery and interior design is now in jeopardy thanks to this dubious collaboration with her alter ego, Emma Royde.