How to Get on with Your Colleagues: A Guide to Better Collaboration (Paperback)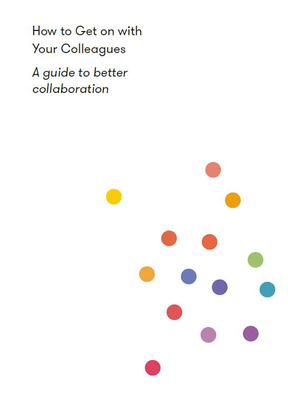 $14.99

Usually Ships in 1-5 Days
Description
---
An essential guide to navigating the complexities of professional relationships.
Often, the most difficult aspect of work has nothing to do with deadlines, promotions, or competition. It has to do with the immense and beautiful challenges of dealing, on a daily basis, with our colleagues.
The people we work with can encourage, support, and energize us, However, working successfully around others, whether virtually or in person, is neither intuitive nor simple. It requires us to communicate effectively, to understand our own blind spots and biases, and to empathize with another person's perspective.
The School of Life has been working with organizations since its foundation, equipping employees with the emotional intelligence required to succeed. This book collects their learning into a series of lessons on workplace psychology. The result is an essential guide to harmonious, happier, and more profitable organizations.
A PRACTICAL GUIDE to working successfully with our colleagues.
FULL OF THOUGHTFUL EXERCISES AND ADVICE for working collaboratively.
EXPLORES CHALLENGING WORKPLACE BEHAVIOR such as defensiveness, over-optimism, and immaturity.
THOROUGHLY RESEARCHED AND CLIENT-DRIVEN informed by practical experience and research from The School of Life for Business who deliver in-house training for clients including: Facebook, The Financial Times, Google, Havas Media, Nike, and Sony Music.
AN INFORMATIVE GUIDE for individuals and businesses alike.
About the Author
---
The School of Life is a global organization helping people lead more fulfilled lives. Through our range of books, gifts and stationery we aim to prompt more thoughtful natures and help everyone to find fulfillment. The School of Life is a resource for exploring self-knowledge, relationships, work, socializing, finding calm, and enjoying culture through content, community, and conversation. You can find us online, in stores and in welcoming spaces around the world offering classes, events, and one-to-one therapy sessions. The School of Life is a rapidly growing global brand, with over 6 million YouTube subscribers, 351,000 Facebook followers, 218,000 Instagram followers and 163,000 Twitter followers. The School of Life Press brings together the thinking and ideas of the School of Life creative team under the direction of series editor, Alain de Botton. Their books share a coherent, curated message that speaks with one voice: calm, reassuring, and sane.