My Family and Other Allergies: Safe and scrumptious recipes for diverse diets (Child health, parenting) (Paperback)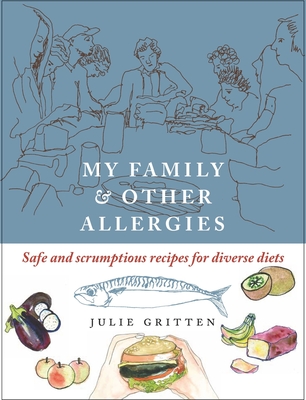 $26.95

Usually Ships in 1-5 Days
Description
---
Over 130 illustrated recipes and 20 chapters covering dietary issues such as diabetes, gluten and other intolerances, veganism, IBS and additives and how to work around them to cater for everyone at your table.

This is a hopeful and humorous book looking forward to the time when extended families will be able to eat together again. Everybody has different eating habits, so sometimes it's awkward cooking for those you care about.

The number of people who have food intolerance or allergies has multiplied over recent years, with gluten allergy rising in particular. Vegetarianism and veganism has grown steadily and there are now many more people who choose to eat only local, sustainable, organic or raw food.

So, what can we feed our loved ones, when their needs are mixed? This book explains many of the reasons for our different food needs from ethics to the gut-brain axis. But more importantly offers recipes alongside suggestions for putting it all together in a non-judging, harmonious way. After all we all love to eat good food.

Includes dual measures.
About the Author
---
As a student, Julie Gritten pretended to have goats. She collected spoiled fruit and veg from greengrocers, under the pretext of wanting to feed her imaginary goats and instead made preserves and pickles which she flogged at the local wholefood shop. In 1974, she won a bachelor's degree in botany which she used to raise several children in a gradually deescalating regime of alternative living which finally settled into a pleasant equilibrium of gardening, yoga, prenatal classes, child rearing and eventually grandchild rearing. She lives on an organic smallholding in the mountains of Eryri, Gwynedd.