Tofu Tasty: Vibrant, Versatile Recipes with Tofu (Hardcover)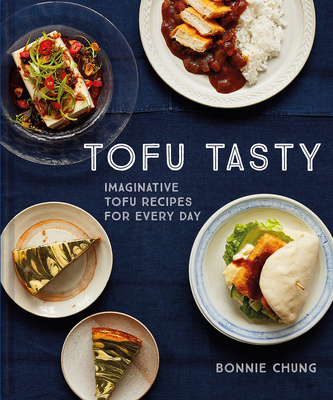 Description
---
Never tasteless and definitely not just for vegetarians, this cookbook celebrates tofu and will revolutionize the way we cook with it.

Nutrient dense and a good source of protein and amino acids, tofu is also a valuable source of iron, calcium, manganese and phosphorus. Incredibly healthy and versatile, it has enjoyed a central place on dinner tables across Asia for centuries, but in the West has become synonymous with a bland meat-alternative.

Tofu Tasty is full of inspiring dishes for cooking with different textures of tofu, including silken, dried, fermented, and crispy. With guidance on how to store, press, and make your own tofu, it's time to make tofu center stage—a dish in its own right.



About the Author
---
Bonnie Chung is the founder of Miso Tasty and Tofu Tasty. An award-winning entrepreneur and former food blogger, Bonnie has been dedicated to Japanese products for the last 10 years. Her products are now available from over 1,000 stores in the UK and Australia and she is also the author of the Miso Tasty cookbook.