The Monk: The Life and Crimes of Ireland's Most Enigmatic Gang Boss (Paperback)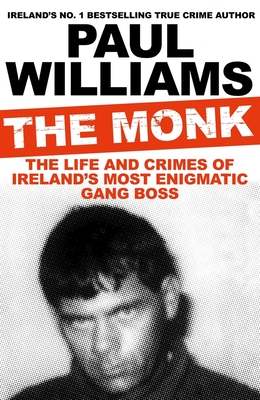 $24.95
Email or call for price
Description
---
On the streets of the tough Dublin inner-city neighbourhood where he grew up, Gerry Hutch was perceived as an ordinary decent criminal, a quintessential Robin Hood figure who fought the law - and won. To the rest of the world he was an elusive criminal godfather called the Monk: an enigmatic criminal mastermind and the hunted leader of one side in the deadliest gangland feud in Irish criminal history.

The latest book from Ireland's leading crime writer Paul Williams reveals the inside story of Hutch's war with former allies the Kinahan cartel, and how the once untouchable crime boss became a fugitive on the run from the law and the mob - with a €1 million bounty on his head.

The Monk is an enthralling account of the rise and fall of a modern-day gangster, charting the violent journey of an impoverished kid from the ghetto to the top tier of gangland - until it all went wrong.
About the Author
---
Paul Williams is Ireland's leading crime writer and one of its most respected journalists. For over three decades his courageous and ground-breaking investigative work has won him multiple awards. He is the author of ten previous bestselling books and has also researched, written and presented a number of major TV crime series. Williams holds an MA in Criminology and is a registered member of the International Consortium of Investigative Journalists based in Washington, DC.