Matt Hazard: Return of the Naive (Paperback)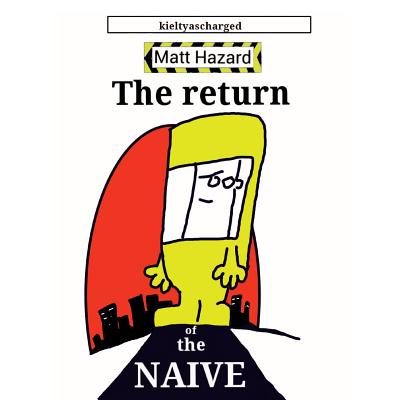 $13.49

Usually Ships in 1-5 Days
Description
---
Cartoons for grown ups
Meet Matt Hazard - an ordinary man trying not to be defined by his job
Endorsed by Hunt Emerson
About the Mattoonist
Paul "kieltyascharged" Kielty is an Irishman living in the midlands of England.
Paul worked for many years, first on the factory floor, then rising to the dizzying heights of foreman before jacking it all in to follow every Irishman's dream - to leave their beloved country. His excuse was that he was offered an animation degree at the University of Wolverhampton.
He started an M.A. but holding 2 jobs down (Animation technician, and warehousing) to pay the rent and university fees finally meant he took up warehousing/ labouring/ factory work full time, once more... though always dabbling in Stand-up comedy, M.C.-ing at burlesque nights, singer-songwriting and recording, drawing, painting, and developing his origami skills in his spare time.
2018 sees him "coming out" as an artist - with this, his first book of MATTOONS - and a high-end visual art exhibition in Qube gallery, Oswestry, August 2018.