Loving the Life Less Lived (Paperback)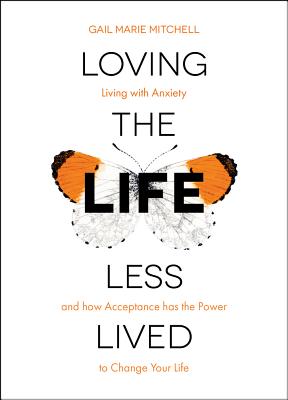 $15.95
Email or call for price
Description
---
Like many people, Gail Marie Mitchell battled with anxiety and depression for many years, finding it exhausting, stressful and demoralising at times. Realising that this approach to her condition was futile, Gail chose a different approach – acceptance.
Taking control in this way removed some of the pressure and enabled Gail to focus on developing coping strategies, creating the tips and tools that are included in this empathetic and practical book.
Gail focuses on the positive aspects of her condition, showing how a person living with mental illness is so much more than the label that society puts on them. She found acceptance empowering, enabling her to live her life to the full. Perhaps not the life she had planned, but one that is happy and fulfilling and that she loves. She is Loving the Life Less Lived.
By sharing her experiences and describing what she learnt from them as well as the resulting coping strategies, Gail has created an essential companion for anyone dealing with mental illness – and their family and friends.
About the Author
---
Gail Marie Mitchell has tried her hand at many things over the years from studying chemistry at the University of York to teaching in the favelas of Brazil. She now works in the exciting world of accountancy, supporting small charities in the East Midlands area.