The No-Nonsense Guide to Fair Trade (No-Nonsense Guides) (Paperback)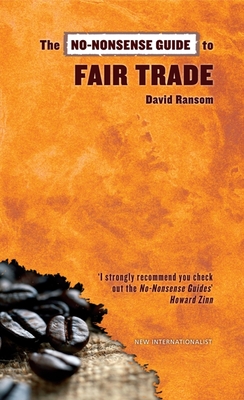 $11.95
Email or call for price
Description
---
Meeting the people who grow our bananas and cocoa and make our clothes, this
No-Nonsense Guide to Fair Trade
tells the human story behind what we consume. Examin-ing the global contest between "free" and "fair" trade, David Ransom argues that the key question is not whether trade should be regulated or deregulated, but whether it is to be the master or servant of the people.
And as fair trade products are being turned into brands by large corporations, a new contest opens--it is no longer just a question of fair versus free, but what kind of fair trade.
About the Author
---
David Ransom has been a co-editor of New Internationalist magazine since 1989. He has edited a wide range of magazines, including several on fair trade. Prior to that he was a teacher and community worker in the East End of London. He spent several years at the London School of Economics working on the economic history of Latin America.