Journey's End: The Classic War Play Explored: The Classic War Play Explored (Paperback)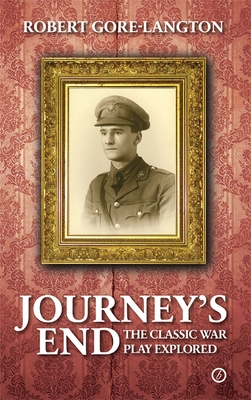 $14.95
Email or call for price
Description
---
R C Sherriff's Journey's End is a syllabus text and the most famous play about World War One. First staged in 1928, this book tells the story of what went into the making of this extraordinary and powerful trench drama. It outlines Sherriff's career from humble insurance clerk to infantry officer and his unforgettable 10 months on the western front before he was invalided home, lucky to be alive.
Sherriff poured into his first professional play his personal experience of living in a front-line dug-out. Using his diary and letters home, the book charts his emotional life under fire and relates it directly to the play, its events and its characters. It also tells the story of Journey's End's incredible box office success across the world, a triumph which made its shy young author famous overnight. Taking in the history of the show right up to the most recent productions, Journey's End: The Classic War Play Explored is a meditation on Journey's End's achievement as a war document, its fascination for audiences when it was first staged and its continuing grip on theatregoers and students today.
About the Author
---
Robert Gore-Langton has been a journalist for 30 years. He is the former editor of Plays and Players magazine and has worked as a critic for the Daily Telegraph and the Daily Express and freelanced for a wide range of publications.