Judgement Day: Deeds That Light the Way (Hardcover)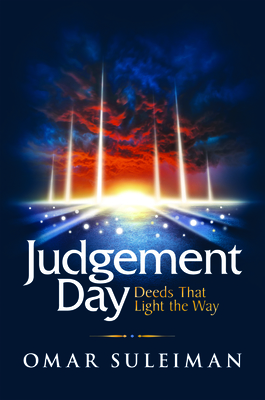 $15.95

Coming Soon - Available for Pre-Order Now
Description
---
Ali ibn Abi Talib said: 'The life of this world is quickly
departing and the life of the hereafter is quickly approaching and each one of
them has its children. So be children of the hereafter, not children of this
world. For today there are deeds without reckoning, but tomorrow there will be
reckoning without deeds. In this life even an atoms' worth of good is accepted if it
is done with sincerity. In the hereafter, the whole world in gold will do you
no good. In every moment of the day of Judgment, from the moment you
rise from their grave to when you take your place in the assembly. From when
you are brought forth to be held accountable by your Lord, to when you are
taken to the scale for the scrolls to be weighed, from when you prepare to
cross the bridge to your anticipated arrival at the gates of Paradise. There are good deeds that You
have sent forth that will come to your aid. Deeds that will take you by your
hand and testify on your behalf, that will settle your feet and shade you from
the scorching heat. That will light your way in the darkness and guide you to
the abode of eternal delight. So do not ask your Lord when the day of Judgment will be,
but ask yourself what deeds have you prepared for that day.
About the Author
---
Imam Omar Suleiman is the Founder and President of the Yaqeen Institute for Islamic Research, and an Adjunct Professor of Islamic Studies in the Graduate Liberal Studies Program at SMU (Southern Methodist University). He is also the Resident Scholar at Valley Ranch Islamic Center and Co-Chair of Faith Forward Dallas at Thanks-Giving Square. He holds a Bachelors in Accounting, a Bachelors in Islamic Law, a Masters in Islamic Finance, a Masters in Political History, and is currently pursuing a Phd. in Islamic Thought and Civilization from the International Islamic University of Malaysia.