Exploring and Working with Autistic Regression (Paperback)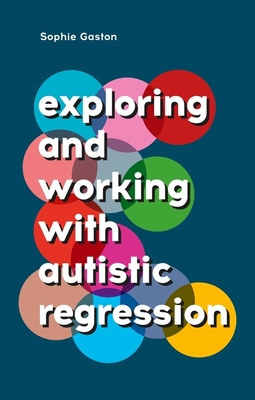 $20.95

Usually Ships in 1-5 Days
Description
---
In this honest, poignant depiction of autistic regression, Sophie Gaston explores the unexpected joys and challenges of having a child that regresses and surveys the historic and latest professional perspectives on the causes of this little-understood occurrence.
Full of advice and resources, including insight from speech therapists, autistic adults, paediatricians, and other parents, Sophie explores the implications of regression for family life and what can be done to achieve acceptance and happiness during these times. Backed by the latest research and scientific evidence, and delivered from a lived-experience viewpoint, this book provides everything you need to explore what autistic regression is and how you can help a regressing autistic child to thrive.
About the Author
---
Sophie Gaston has 20 years' experience working in education, from secondary languages teaching to senior leadership roles in schools, recruitment, and education charities. Sophie is also Trustee for children's charities with a focus on inclusion, and is a trained volunteer supporting families with disabled children.