The Essential Book of Shamanism: Meet Your Powerful Healing Allies (Elements #6) (Hardcover)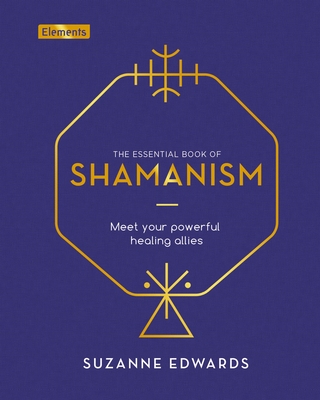 $12.99

Usually Ships in 1-5 Days
Description
---
This deluxe foil-stamped hardback introduces to the oldest spiritual practice on the planet - shamanism - written by expert spiritualist Suzanne Edwards.
Shamanic practice is within all of us - an altered state of consciousness that allows us to connect with and interpret messages from the world of spirit. Featuring beautiful full-color illustrations, this Wibalin-bound hardback introduces us to classical shamanic thought as well as modern techniques and practical exercises to connect with our spirit guides and allies. Includes:
- Shamanic drums and why drumming is important in shamanism
- How to journey to Lower, Middle and Upper Worlds to meet with spirits and allies
- How to recognize your power animal
- How to create objects of power to help you in your shamanic journeying At once practical, empowering and deeply thought-provoking, this accessible book will help you get started on the shamanic path and achieve a lasting connection to your spiritual self.

ABOUT THE SERIES:
Elements
is a series of spiritual development titles, each focusing on different aspects of healing and divination. Written by a variety of experts, these beautifully illustrated hardbacks are the perfect entryway into ancient spiritual practices.
About the Author
---
Suzanne Edwards is a writer and therapist who has always had an avid interest in all things magical and spiritual. Her explorations have included shamanism, tarot, magic, sound healing, taoism, yoga and world travel throughout her life. She also has been a bodyworker for over 20 years. Her interest in shamanism led her to travel to Peru and Mexico, participating in a range of ceremonies and learning about some of the various traditions in Mexico. She has a love affair with both the cities of London and Berlin.