Monster Support Group: The Werewolf's Tale (Paperback)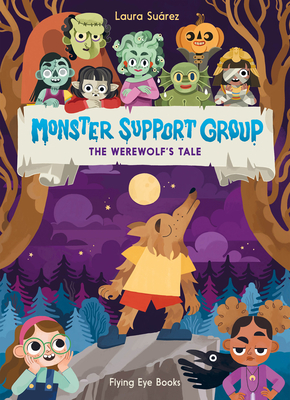 $12.99

Coming Soon - Available for Pre-Order Now
Description
---
Discover the first installment in a brand new series, where the truths behind your favorite monsters are revealed!

When twelve-year-old Lowell moves to a new village, he struggles to fit in at school – he is a bit different, and the bullies don't seem to like different. Then the changes start. At first, Lowell thinks these are just the ordinary, growing-up kind of changes: he gets hairier, his voice gets growlier and his moods are all over the place. But then one fullmoon
night, after a VERY bad day at school, he transforms into a werewolf in front of his twin sister, Lys.

Join Lowell as he joins the Monster Support Group in an attempt to return to 'normal'.
About the Author
---
Laura Suárez is a freelance illustrator from Galicia. Since a young age, she has always been fascinated by books. She studied Fine Arts at the Polytechnic University of Valencia and completed a Comic and Illustration Masters in Barcelona. Working as an illustrator or an author, she has worked with clients such as Penguin Random House, Xerais or Group
Edelvives, among others.