The Wisdom of Wormwood (Paperback)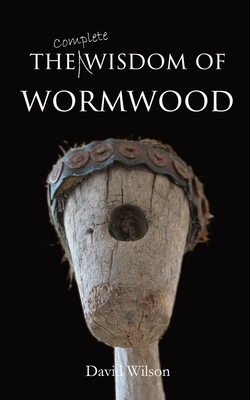 $11.99

Usually Ships in 1-5 Days
Description
---
The Wisdom of Wormwood is a collection of over 60, short, humorous pieces originally published in Horsley's Over The
Wall magazine between 2004 and 2015. Horsley is a Gloucestershire village situated 25 miles north of Bristol.
That said, anyone seeking to gain a deeper understand 21st century English village life in these pages is likely to find
themselves disappointed. If the book offers the reader a single, straightforward insight it is that there are few places
so small or insignificant as to be incapable of harbouring a resident know-it-all.
Whether pondering the commercial potential of garden slugs; dreaming up ideas for novel websites; cataloguing pet hates;
explaining the principles of natural gardening or alerting the world to the dangers of intelligent domestic appliances -
no subject is too ambitious or obscure for this rural English 'philosopher'.
Though barely known beyond the boundaries of his native village, Wormwood is blessed with an intellect that acknowledges
few limits and an imagination that ranges unchecked across the entire sphere of human experience.