Sous Vide 2022 (Polish): Smaczne, Szybkie I Latwe Przepisy Dla PoczĄtkujĄcych (Paperback)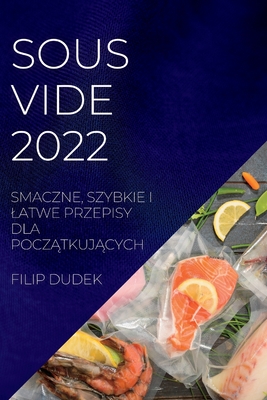 $37.79

Usually Ships in 1-5 Days
Description
---
Sous Vide to metoda gotowania, kt ra wykorzystuje powolną, precyzyjną temperaturę gotowania i zapewnia posilki o jakości restauracyjnej, kt re są nie tylko sp jne, ale także niezwykle smaczne.
Ta technika gotowania istnieje już od dluższego czasu, ale ostatnio stala się popularna dzięki latwemu w użyciu, przyjaznemu dla kieszeni sprzętowi Sous Vide.
Sous Vide, co po francusku oznacza pod pr żnią, to proces pakowania pr żniowego żywności, zwykle w torebkę, i gotowania jej w wodzie o określonej temperaturze.
Może to zabrzmiec fantazyjnie, ale poza wymyślnymi potrawami, nie ma nic skomplikowanego w sposobie gotowania. Proces jest bardzo prosty i obejmuje tylko trzy etapy gotowania:
1. Podlącz urządzenie do Sous Vide do garnka z wodą i ustaw dokladną temperaturę gotowania.
2. Umieśc żywnośc w zamykanej torebce, usuń nadmiar powietrza i zamknij torebkę.
3. Zanurz torebkę we wstępnie podgrzanej wodzie i gotuj przez czas wymagany do uzyskania najlepszych rezultat w.
Jeśli chcesz dodac chrupiącą warstwę zewnętrzną, możesz dokończyc jedzenie, podsmażając je lub grillując.
Na co jeszcze czekasz?
Zdobądź swoją kopię już teraz