Lekkere Mediterrane Recepten 2022: Gezonde En Smakelijke Recepten Om Gewicht Te Verlies En Energieker Te Worden (Paperback)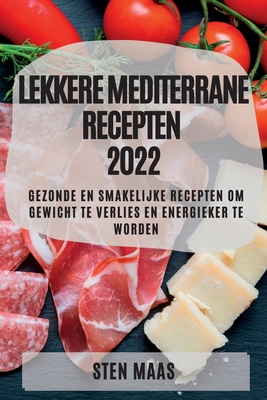 Description
---
Ben je benieuwd naar de vele heerlijke mediterrane recepten?
Zo ja, lees dan verder...
Het mediterrane dieet zit vol met oneindige gezonde, verse en heerlijke voedingsmiddelen. Hoewel er meer nadruk ligt op bepaalde soorten ingredi nten, wordt geen enkele uitgesloten. Mensen die een mediterraan dieet volgen, kunnen genieten van de gerechten waar ze van houden, terwijl ze ook waarderen hoe goed het meest verse, gezondste voedsel kan zijn.
Er zijn geen supplementen of specifiek verpakt voedsel om te kopen, en er zijn verschillende essenti le ingredi nten die je moet bewaren. U zult ook plaatsen willen ontdekken waar u bronnen kunt vinden voor de gezondste en meest verse groenten, soorten zeevruchten en fruit.
De overgang naar het mediterrane dieet gaat vooral over jezelf schrap zetten voor een nieuwe manier van eten, je houding ten opzichte van eten aanpassen aan een blije verwachting en waardering voor goede maaltijden en goed gezelschap.
Het is net als al het andere een mentaliteit, dus je zult je omgeving willen verenigen, zodat je je snel kunt aanpassen aan de levensstijl op de mediterrane manier.
Deelnemen aan de mediterrane levensstijl kan net zo eenvoudig zijn als het verkrijgen van kwaliteitsmaaltijden, zodat u volop kunt genieten van uw maaltijden of een bezoek brengen aan een paar lokale markten om de versheid en prijzen van hun aanbod te bekijken.
Pak nu jouw exemplaar