How to Invest in Real Estate Investment Trusts For Beginners 2022: Learn How to Invest in Real Estate and How to Trade in Stock Market (Paperback)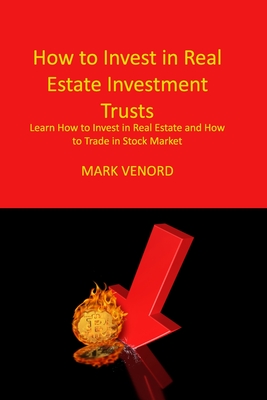 $29.95
Email or call for price
Description
---
Would you like to get rich with trading?
Are you looking for an action plan to maximize your investing strategies?
Are you tired of making paltry profits?
Your Customer will never stop using this excellent Guide.
If this is what you've been wondering, get in line Sure, you are original, determined, and highly skilled in your field, trying daily to win the market, but you keep losing, while that pimply teenager with some unknown strategies gets rich.
What's missing from your trading career? A strategy And lucky you, we've got what's right for you.
This Book includes seven manuscripts:
- Stock Market Investing: The stock market is neither a mythical place beyond human understanding nor a place reserved for people with unique genetics. The investors who have made a fortune out of the stock market are ordinary people like everyone else, except they took their time to understand everything before trying to get in the game.
- Forex Trading: The Book's table of contents is designed to be as short as possible, making it easier for the listener to navigate.
- Options Trading: For starters, you will develop self-awareness, self-discipline, and self-confidence, among other traits. The skills you will develop through options trading can also be applied in other areas such as entrepreneurship.
-
- Stocks & Investing 101: The Basics
- Your Investment Options
- Creating a Winning Strategy
- Understanding & Mitigating Risk
- Smart Stock & Investment Selection
- How and Where to Buy and Invest
- Managing Your Portfolio
- How to Read Quotes & Charts
- Trading vs. Investing
- Guidance from Professionals
- Quick Start Money-Making Guide
- Blueprint for Long-Term Success
Buy it now and let your Customers get addicted to this fantastic Book