Option Tradings and Trends: How to Sell Naked Options and Earn Income with Credit Spreads (Paperback)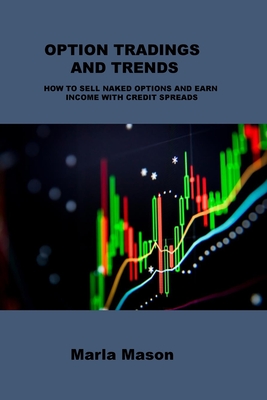 $49.95
Email or call for price
Description
---
Do you want to know all about options trading and trends?
Your customers will never stop buying this amazing guide
If so, keep reading
Unfortunately, due to the incentives systems among Wall Street and investment management professionals, the industry has made stock trading confusing, overwhelming, full of misleading information, and downright difficult for most traders.
In addition, an entirely different way of thinking about trading is needed in today's market environment of high-flying tech stocks, pandemic-hit companies, wild market action, and uncertainty around what might happen next. An alternative approach to the traditional ways is needed today.
The good news is that trading in these uncertain times can be simple. The alternative trading system outlined in this book boils trading down to its simplest form. A straightforward trading methodology takes an alternative approach to the traditional Wall Street "wisdom."
Inside this book, you will find:
- My tips on using trading strategies
- How to sell naked options
- How to avoid the trader mistakes
- Introduction to spreads
And much more
Just buy NOW this book and let your customers know everything about this topic; they will not stop buying this guide