Mind Training For Children Book: A Practical Training Helping Your Children In School (Paperback)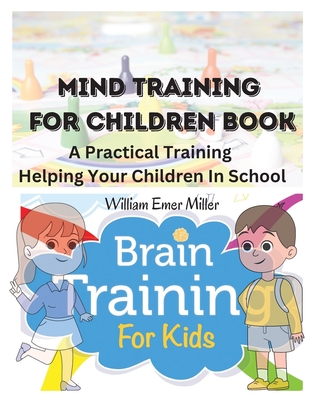 $14.97

Usually Ships in 1-5 Days
Description
---
The principles given in books one and two, leading to the development of the child's faculties find their greatest usefulness in school work. They will apply to every part of the child's work and aid in solving any of his problems.
This is the demonstration ground and the time and efforts spent in the preceding games and exercises will manifest themselves in progress in school.
It is best for the child to make his own applications. You can, of course, suggest and aid, but he should make his own picture wherever possible. The one making the effort receives the reward-which is development. The child will recall the idea which he works out for himself more easily than those worked out for him, even though the latter may seem better.
The following pages will be given over to suggestive ideas as to how the principles may be applied to different lessons. Only a certain few concrete illustrations will be given, as the working out of the details would rob the child of the opportunity and development to be gained by doing the work himself.
Children always learn the alphabet by pictures. Alphabetical books and blocks are made this way. This is because the child learns easily and quickly by this method. What is true in the early years is true in the later ones as well. Do not allow him to get away from this principle of learning by pictures. Follow the plan of teaching every thing possible by sight. Go out of your way if necessary to show him the thing he is reading about.
The suggestions under "The Mind's Eye and The Story" in Book Two should be continued. When the child has learned to read have him pause and visually review what he has read, that is, to stop and see a mind's eye picture while the book is closed.