Analytical and Machine Learning Window (Paperback)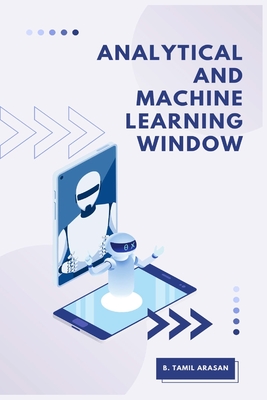 $37.00
Email or call for price
Description
---
The field of data analysis has undergone a radical transformation in recent years with the introduction of machine learning and artificial intelligence algorithms. Analytical and machine learning window is a comprehensive study that covers all the important aspects of this evolving field. The author, B. Tamil Arasan, is an expert in the field and has provided an in-depth analysis of the various tools and techniques that are used in analytics and machine learning.
The book covers a wide range of topics such as predictive modeling, big data analysis, statistical analysis, decision trees, neural networks, regression analysis, time series analysis, data mining, and more. It also provides an overview of the different types of machine learning algorithms such as deep learning, support vector machines, and ensemble learning.
The book is designed to be a practical guide for data analysts, data scientists, and business executives who are looking to implement machine learning algorithms in their organizations. The author provides detailed explanations of the different tools and techniques used in data analysis, and also discusses the various challenges that need to be overcome when implementing machine learning algorithms.
The book also covers important topics such as feature engineering, data visualization, optimization algorithms, Bayesian inference, and gradient boosting. These techniques are used to enhance the performance of machine learning models and to make more accurate predictions.
Another important aspect of the book is the coverage of anomaly detection, which is a critical component of fraud detection and predictive maintenance. The author has also included chapters on customer segmentation, marketing analytics, and recommendation systems, which are important for decision making in the business world.
Overall, Analytical and Machine Learning Window is an excellent resource for anyone interested in the field of data analysis and machine learning. The book provides a comprehensive overview of the different techniques and tools used in the field and is an essential read for anyone looking to stay ahead of the curve.