The Complete Berry Smoothies Cookbook (Paperback)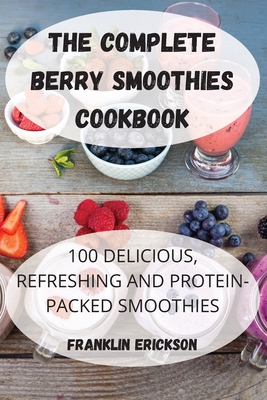 $44.97

Usually Ships in 1-5 Days
Description
---
A smoothie is a versatile beverage that is family-friendly, and you can practically add any nutritious fruits, seeds, and leafy greens into it.
Healthy berry smoothies are becoming increasingly popular as a wellness trend, thanks to their numerous health benefits.
Making healthy berry smoothies is fun, as you can try out different herbs and sweeteners, different garnishing, or even choose to have your smoothie thin or extra thick. There are three classes of berry smoothies.
These are:
A. Fruit berry smoothies: these contain one or more types of fruits and berries, blended with fruit juice, milk, or ice cream.
B. Green berry smoothies: a green smoothie has leafy greens such as spinach or kales blended with milk, fruit juice, or yogurt together with fruits and berries. It's usually green in color.
C. Protein berry smoothies: high protein sources like Greek yogurt, cheese, or protein powder are blended with mixed berries to make a protein berry smoothie. They are great for supplementing proteins in your diet.