Dark Psychology Secrets: Your Ultimate Guide to Learn How to Stop Being Manipulated and Analyze People, Improve Your Art of Persuasion Followin (Paperback)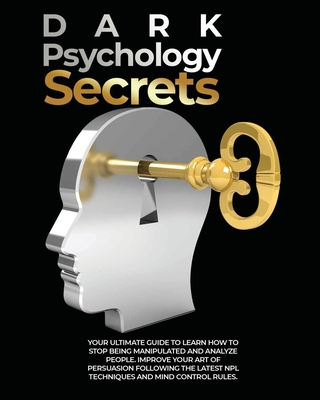 $29.99
Email or call for price
Description
---
Do you want to find out how the human mind can be affected?Have you ever heard of dark psychology and its techniques?Do you want to understand how people can manipulate others and get them to do what they want?
This complete guide on Dark Psychology will introduce you to manipulative techniques and the secrets of persuasion, which is crucial if you want to keep your life under your control.
Knowing how to read people to tell if someone is lying is a very significant skill for everyone.
This skill can help you not only get to know people's minds or build relationships, but it can also help you detect when someone is deceiving or planning to double-cross, even if their words don't sound deceptive.
This must-have and easy-to-read manual will teach how to master the ability to understand others, stop being manipulated, and defend your mind.
Order Your Copy Now and Start to Develop Your Force