How to Win at Life: Get Out of Your Comfort Zone and Explore the World Around You (Hardcover)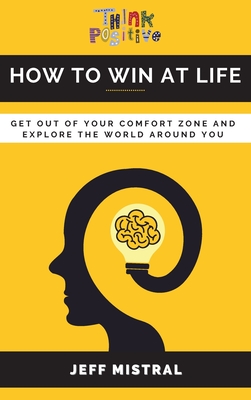 $37.99
Email or call for price
Description
---
This book is an essential resource for improving your self-esteem through the power of persuasion. Within its pages, you will discover the latest cutting-edge research on understanding one's mental ability to persuade other people to take a particular action.
The author of "How to Win at Life," a leading authority on influence and persuasion, discusses the psychology of why people say yes and how to use these insights to apply them ethically in both business and everyday contexts. The author simplifies a topic that is both vitally important and very difficult to understand, using illustrative and memorable anecdotes.
You do not need to have a scientific background to read this guide to personal development and understand how to use this approach.
Learning the basic concepts will make you more confident and familiarize you with the latest research and applications. Most importantly, you will discover how to defend yourself against unethical manipulation attempts. You may feel that you understand these concepts, but if you do not truly grasp their complexity, you may actually be handing over their power to someone else.
Listed below are some of the fundamentals you will learn:
Self-confidence
Persuasive skills
Why do some individuals judge quickly while others take much longer?
Authority and awareness
Abundance
Dedication and perseverance are necessary.
Rehearsal in public
What to do while waiting? Act immediately and take responsibility for your life.