The Healthy Snack Cookbook including Snacks Recipes (Paperback)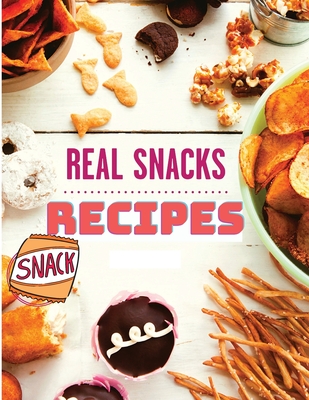 $11.99

Usually Ships in 1-5 Days
Description
---
Loads of healthy snacks recipes international, popular and online that leaves nothing out - it includes Healthy Snacks for Weight Loss, Healthy Snacks for Kids & Healthy Snacks for Adults such as Fruit Snacks, Vegetable Snacks, Healthy Snacks for Weight Loss, Fat Burning Foods, Healthy Smoothies.
Quick Healthy Snacks, Healthy Sandwich Recipes, Gluten-Free Snacks & more
Some of the recipes you will find:
Oaty Fruit Bars, Fruity Oat Polynesian Bars, Peanut Butter and Banana Burritos, Homemade Fruity Granola Snack, Granola & Yogurt Crunch, Night-time Blueberry Snack, Fruity Popcorn, Gluten-free sandwich bread, Gluten-free, sugar-free, yeast-free, egg-free bread, Apple Bread, Banana Bread, Lentil Pasta, Protein Packed Fruity Smoothie, Strawberry Delight Smoothie, Fruity Cream Smoothie Very Quick Milky Smoothie, Quick Coconut Banana Smoothie etc.
And if you like sandwiches there are plenty to choose from - you can make them healthier with the gluten free bread recipes as above, and go dairy free and mayo free if you are cutting down on fat or just for greater health.
Some sandwiches you will find: Chicken Lemon Salad Sandwich, Chicken Taco Pockets, Creamy Tuna Spread, Greek Quesadilla, Half-time Beef Sandwiches etc.
This amazing handy recipe book is full of mouth-watering ideas - you won't be stuck for a snack again