The Coffee and Espresso Recipe Manual (Paperback)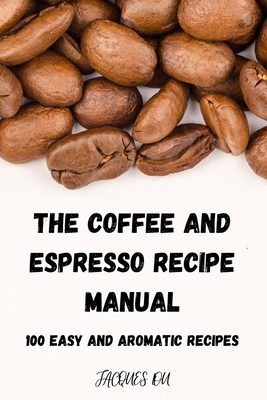 Description
---
INTRODUCTION
Why do we love coffee so much? Well, apart from the fact that it's super delicious
A steaming cup of coffee is the first thing millions of people reach for every morning and there are a multitude of reasons these people do so on a daily basis. The caffeine in it plays two roles in why people drink coffee. First, the caffeine in coffee helps to get people' blood moving and makes them feel energized. Early morning workers tend to rely on their coffee to help them get through their work day.
The other reason caffeine is a reason that people drink coffee is that it is addictive. There are many chemicals in coffee that lend to its addictive properties and caffeine is the main one. Caffeine withdrawal can cause headaches and irritability and many people prefer not to give up their coffee.
Coffee has become a very social drink similar in popularity to alcohol. Mornings at the local coffee shop are the place to hang out with friends or meet to discuss business. People tend to drink coffee at these gatherings whether or not they like it which eventually helps them to develop a taste for it and then it becomes addictive.
Coffee drinkers say they drink coffee to relax. While this may seem like an oxymoron considering
that coffee is a stimulant, a hot cup of decaffeinated coffee or, for some people, even regular coffee can relax the senses and help them wind down and calm their nerves. Researchers attribute the calming effect to the stimulation of the senses which aids in creativity and mental stimulus which in turn helps calm some people down.