Indian Cookbook 2022: Traditional and Tasty Indian Recipes (Paperback)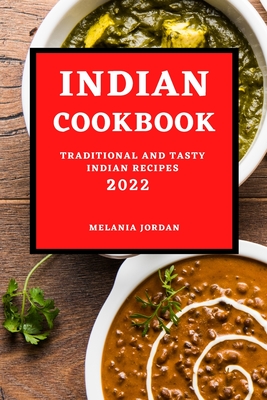 $32.99

Usually Ships in 1-5 Days
Description
---
Discover the delicious recipes of India to bring that expanse of flavors to your kitchen.
Drawing on the rich traditions of India, this guide takes your taste somewhere they've probably never been before.
You will explore the rarely-tasted regional cuisines of India with many healthy recipes.
Learn to master the art of Indian cooking with easy to prepare delicious meals. The delicately spiced dishes are just right, nutritious, and can be prepared quickly.
Some would think spices are only something that changes the taste of a meal. However, after getting to know Indian spices and Indian cuisine, one would be fully aware of their great benefits for both the palate and our health.
Some of the benefits of cooking with turmeric and other Indian spices include:
-Diabetes control
-Lower risk of heart disease
-Cancer prevention
-And much more
There are familiar and classic Indian recipes like dals, curries, and pickles, alongside less-familiar ones using fresh, seasonal ingredients.
Share the tradition of Indian cuisine with your whole family
Grab your copy now