Dark Psychology And Manipulation Bible: Learn how to read people and understand what they think of you through speed reading, manipulative skills, and (Paperback)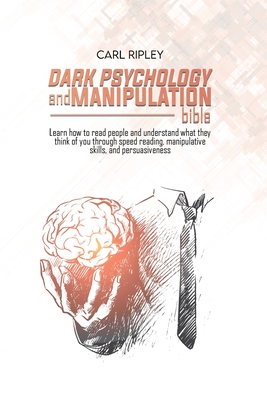 $28.97

Usually Ships in 1-5 Days
Description
---
Have you ever been manipulated by a friend? Have you ever questioned why people do what they do? Here are a few things that you should know about dark psychology.
The term "dark psychology" has been used in a variety of ways, from describing the personal experiences of those who have endured abuse or life-threatening situations to the study of manipulators and abusers.
To some people dark psychology can simply be a fancy term that describes how certain people hurt others without intending to do so. To others it can be a serious mental disorder, or a form of spiritual possession. The term "dark psychology" has been used to describe personality traits of psychopaths and serial killers, as well as traits that may appear in those who have endured abuse or lived with a parent who has had untreated mental illness. It's also been used to describe certain mental states that may enter our minds when we are under great pressure and fear for our lives.
This book covers:
- A History and Overview of Psychology
- An Overview of Dark Psychology
- The Dark Brain
- Language of the Body
- What is Emotional Manipulation?
- Dark Persuasion Methods
- How to Protect Yourself Against Emotional Predators
- Emotional Intelligence
- A Shield of Sanity
- The Machiavellian
And much more
Dark psychology has a very strong connection to the unconscious mind and what we perceive as our mental reality. Our minds can be likened to a giant tree with many roots - each of which contains various memories, beliefs, and emotions. What we think of as our conscious mind may only be the tip of this great tree, and what we perceive as our conscious mind - or ego - is only a small part of it.
We all have "dark" memories inside us from when we were children that can come out in strange ways later in life.