Dark Psychology And Manipulation Mastery: Use manipulation, dark psychology techniques and emotional intelligence to speedread people and persuade the (Paperback)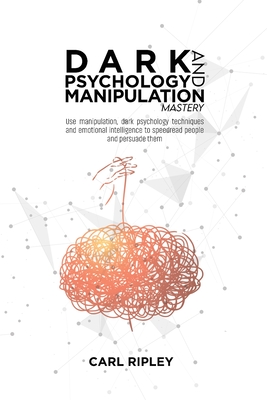 $23.97
Email or call for price
Description
---
★ 55% OFF for Bookstores NOW at $ 10.79 instead of $ 23.97 LAST DAYS ★
Ever wonder how criminals are able to get away with breaking the law?
Dark psychology is a branch of sociology that studies the use of human darkness in order to achieve power over others. It ignores the bright side of human nature so prevalent in positive psychology and instead focuses on the complex and sometimes disturbing aspects of our nature.
Instead of seeking out truth or promoting personal growth, dark psychologists focus on what will give a person power over others. By studying human behavior through the lens of dark psychology, it is possible to understand people's negative motivations and recognize them in our own lives.
One definition for darkness is "the absence of light." In this way, darkness has always been thought to be related specifically to light. The absence of light can be a very powerful thought because many people assume that darkness is what they don't see or have control over. The ironic thing is that darkness evolves from the presence of light. Darkness can only come from the presence of light, and it cannot exist on its own without it.
This book covers:
- The Darkness of Dark Psychology
- The Dark Traits
- The Narcissist
- The Psychopath
- Dark Techniques
- Manipulation
- Seduction
- Hypnosis Techniques
- Gaslighting
And much more
We are not born in a world without light - we are born into a world filled with it, and we grow up surrounded by it. This is another way darkness is related to light: It is created by the existence of light. Darkness is often used as a metaphor to describe other problematic situations in life, such as loneliness or confusion.
★ 55% OFF for Bookstores NOW at $ 10.79 instead of $ 23.97 LAST DAYS ★
You will Never Stop Using this Awesome Book
Buy it NOW and get addicted to this amazing book