The Grill Cookbook For Beginners: Tasty and easy to follow recipes, for grilling delicious and fragant foods (Hardcover)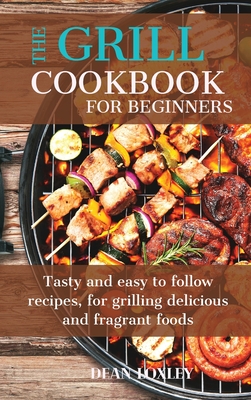 $38.95
Email or call for price
Description
---
Do you love the smell of BBQ but find dining out regularly to be too expensive?
Your customers can't wait any longer and will want this book as soon as possible
Why?
In this book, you will find:
- All the traditional and sought-after recipes for smoking and grilling, ranging from char-grilled burgers and BBQ pulled pork to delicious grilled salsa
- Vegetarian recipes for barbecue sauces and appetizers
- Spicy and flavorful dips and sauces from across the world, from the famous Lebanese toum to the Asian peanut satay, to take your taste buds to heaven
- An assortment of interesting and flavorful recipes, such as grilled peach salsa, spiced chicken, and grilled red and green snapper
- An overview of how to use your BBQ equipment safely
Nothing can match the smoky taste of food grilled over a barbecue in your backyard alongside your friends and family. This delightful collection of recipes includes everything you need to have a fantastic gathering with your loved ones
Regardless of whether you are a master chef or an inexperienced cook, you will surely love the flavorful recipes in this cookbook as you'll be able to grill and prepare tasty main courses, delectable side dishes, and indulgent desserts.
So what are you waiting for?
Buy it NOW
Let your customers to get addicted to this amazing book to Enhance cooking and start preparing menus from now with The Grill Cookbook for Beginners.