Easy Keto Vegetarian Recipes: Fast and Easy Vegetarian Ketogenic Recipes to Lose Weight on a Budget (Paperback)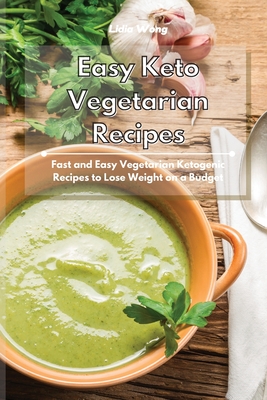 $26.99

Usually Ships in 1-5 Days
Description
---
Your Customers will never stop using this Awesome Cookbook
You Are About To Discover How To Keep Your Body Burning Fat 24/7 While On A Plant-Based Ketogenic Diet With This Easy to Follow Cookbook Without Having To Rely On Animal Based Sources Of Fats And Proteins
The keto diet is the shortened term for "ketogenic diet," and it is essentially a high-fat and low-carb diet that helps you lose weight, thereby bringing various health benefits. First developed for individuals suffering from seizures, keto diets have been shown to reduce inflammation and lower the risk of many chronic health problems including Alzheimer's and some cancers
This diet is without any doubt the most popular and effective dietary approach to weight loss. That's why you will see all manner of inspiring before and after photos of people who've been on the keto diet on different social media platforms.
Perhaps you've been inspired by some of these photos and you would like to give the keto diet a try, but you've noticed that a ketogenic diet normally involves consuming a lot of animal products.
So what if you are a Vegetarian and you don't want to eat meat, eggs, dairy, and other animal-based products; is the keto diet still suitable for you?
If your food will entail mostly plant-based sources, how will you keep your carb intake in check so that you don't end up getting out of ketosis?
What recipes can you prepare while on a vegetarian keto diet?
Truth said, for a vegetarian, following a ketogenic diet can be extremely difficult. A vegetarian diet is largely free of animal products, which means that food tends to be usually high in carbohydrates. Still, with careful planning, it is possible.
Luckily for you this cookbook will provide you with various easy and delicious dishes to help you stick to your ketogenic diet plan while being a vegetarian.
Inside this Cookbook you will find:
Breakfast
Instant Pot
Mains
Sides
Vegetables
Soups and stews
Vegan
Salads
Snacks
Desserts...
Nutritional facts
AND MORE
Go Keto the Vegetarian Way
Whether your customers want to avoid the antibiotics and hormones that come with animal-based foods, or have other moral reasons for not consuming meat, your customers will find this book very helpful in realizing all the benefits of keto diet the vegetarian way
Buy it NOW to let your customers get addicted to this fantastic Cookbook